On Thursday I received a mail saying that my site on FreeHostia had been suspended due to high bandwidth usage. I've had my site up on FreeHostia since about 2007, and this is the first time this has happened. So I logged into my Control Panel on freehostia.com to check out the bandwidth stats and found this: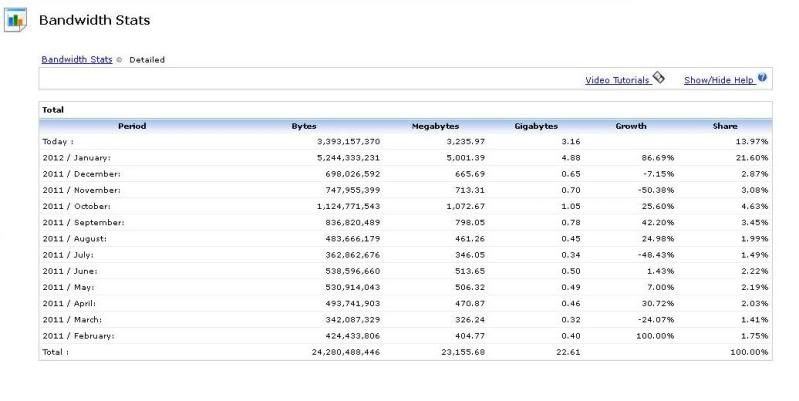 What's also strange is this e-mail I received some weeks ago, on January 1:
Quote:
Your hosting account (my account name) has currently used 4518.38 MB of traffic.
The total available monthly bandwidth for your hosting plan is 5000.00 MB.
You are currently using 90.37 % of this monthly bandwidth.
How did the site use 4.5 GB of traffic on just one day? I would really appreciate if someone could please help me solve this mystery.